Customers often tell us that they love cruising MAI's aisles for decorating ideas. We appreciate hearing that, and we hope you'll like some inspiration that we found on the aisles this week!
With fresh artwork, accessories, and greenery popping up everywhere at MAI, spring MUST be right around the corner.
New seating and fresh pillows may be what you're looking for, and MAI's buildings are full of inventory and ideas.
Lucite is H-O-T now, and so are bar carts. Here are two mid-century modern bar carts that are currently available in Building 1. They are listed with pricing on our site's Mid-Century Modern page, by the way.
So much is available in MAI's two main buildings, and it's always changing. Come in for some inspiration today! 
How nice! We're excited to see MAI inventory splashed across the pages of Houston Lifestyles & Homes' February issue.
Their article "Thrill of the Hunt" on page 46 includes images of a French library table, Belgian table, settee and more from MAI.
Design duo Dot & Dana Designs headed up the extensive remodel that is featured in the article. Kudos!
Wanting a little decor inspiration to brighten up your winter days? Look no further than the aisles of MAI for antiques, decor and design ideas.
Oh my! With butterflies like this, can spring not be far behind?
Loving just about everything in this vignette? And if agates are your special crush, MAI has custom framed specimens of all sizes and price points.
Pops of color and fun can be found on the aisles at MAI, too.
If you see something you like, call the store or email us and we'll hold it for you. Better yet, come see our two buildings packed with new inventory. Winter days need some inspiration, right?
We hope you will join MAI in welcoming our newest dealer, Ashley Radack. 
As owner of Renouveau Antiques and with past experience at Neiman Marcus and Segreto Finishes, Ashley is no novice when it comes to gorgeous antiques.
Check out Ashley's space in Building 1 at MAI, and view some of her inventory on this site, as well. You'll be amazed!
Ready to refresh your home for the new year? Before 2015 gets too old, check out the inspiration on MAI's aisles…
If you love STYLE MIX, you'll love the look above, from richly painted walls to an elegant antique trumeau, contemporary white console, and more.
So many mirrors to choose from at MAI! All sizes, too, to open up a space or change a wall.
Carving out a new nook? Try chairs like these. Or these!
Whatever your style, whatever your plans for the home or office in 2015, you'll love the inspiration at MAI. Come see us soon!
… brighter for local needy children, because of our wonderful customers. Thanks for donating to MAI's Christmas Share drive! Toys, blankets, and sacks of food were collected at MAI this past week and dropped off yesterday at Memorial Assistance Ministries.
Promotions manager Marilyn Maddox shows contents of a box of goodies from MAI customers.
This week MAI and MAI Consigned are sponsoring a "Christmas Share" drive to help the less fortunate in our community. We hope that you will join us in giving back… and you'll even receive a nice little reward from MAI for doing so! Won't you join us in a worthwhile, seasonal cause?
How easy is this? Just bring in one of the items listed above to any of our three buildings/stores, and you'll receive a coupon for 20% off for that day! You can bring in another item or two later in the week, too, for the same benefit. Of course, the main benefit is knowing you have helped someone less fortunate. Right?
Get your tickets now at MAI, and mark your calendars for Houston's Kappa Kappa Gamma biennial home tour. The 2014 Holiday Pilgrimage Home Tour is set for December 5 – 7, and it promises beautiful homes full of holiday inspiration.
The biennial Holiday Pilgrimage Home Tour has raised more than $2.8 million to benefit local charities since its inception in 1941, and 2014 will mark the first time in the event's history that a Pilgrimage Honoree will be named: one of its own members, Dr. Stephanie Coulter, director of the Texas Heart Institute's Center for Women's Heart & Vascular Health.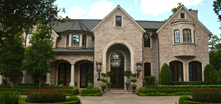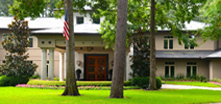 For more information, visit the Kappa Kappa Gamma website by clicking HERE. Home Tour tickets are $20 purchased in advance (remember, we have them at MAI), or $25 at the door.
Thanks to all of our customers and friends who came to this year's Holiday Market, "Gifts & Guilty Little Treasures." This truly was one of our most exciting events, and it was fun to hear it said over and over, "This is just like a giant party!"
Here, just for fun, are a few faces in the crowd…
Oohs and ahhs were heard, especially when winners' names were called throughout the day. Look who won MAI gift certificates:
As one of our gift certificate winners above remarked, "You never know what you'll find at MAI, but what you find will be different and wonderful." Come see what YOU can find at MAI… soon.
All roads lead to MAI around this time of year for our annual Holiday Market, "Gifts and Guilty Little Treasures." We hope to see YOU as we celebrate the season in all 3 buildings of MAI…