We hope you will join MAI in welcoming our newest dealer, Ashley Radack. 
As owner of Renouveau Antiques and with past experience at Neiman Marcus and Segreto Finishes, Ashley is no novice when it comes to gorgeous antiques.
Check out Ashley's space in Building 1 at MAI, and view some of her inventory on this site, as well. You'll be amazed!
Ready to refresh your home for the new year? Before 2015 gets too old, check out the inspiration on MAI's aisles…
If you love STYLE MIX, you'll love the look above, from richly painted walls to an elegant antique trumeau, contemporary white console, and more.
So many mirrors to choose from at MAI! All sizes, too, to open up a space or change a wall.
Carving out a new nook? Try chairs like these. Or these!
Whatever your style, whatever your plans for the home or office in 2015, you'll love the inspiration at MAI. Come see us soon!
… brighter for local needy children, because of our wonderful customers. Thanks for donating to MAI's Christmas Share drive! Toys, blankets, and sacks of food were collected at MAI this past week and dropped off yesterday at Memorial Assistance Ministries.
Promotions manager Marilyn Maddox shows contents of a box of goodies from MAI customers.
This week MAI and MAI Consigned are sponsoring a "Christmas Share" drive to help the less fortunate in our community. We hope that you will join us in giving back… and you'll even receive a nice little reward from MAI for doing so! Won't you join us in a worthwhile, seasonal cause?
How easy is this? Just bring in one of the items listed above to any of our three buildings/stores, and you'll receive a coupon for 20% off for that day! You can bring in another item or two later in the week, too, for the same benefit. Of course, the main benefit is knowing you have helped someone less fortunate. Right?
Get your tickets now at MAI, and mark your calendars for Houston's Kappa Kappa Gamma biennial home tour. The 2014 Holiday Pilgrimage Home Tour is set for December 5 – 7, and it promises beautiful homes full of holiday inspiration.
The biennial Holiday Pilgrimage Home Tour has raised more than $2.8 million to benefit local charities since its inception in 1941, and 2014 will mark the first time in the event's history that a Pilgrimage Honoree will be named: one of its own members, Dr. Stephanie Coulter, director of the Texas Heart Institute's Center for Women's Heart & Vascular Health.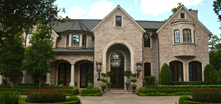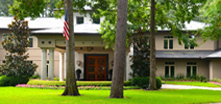 For more information, visit the Kappa Kappa Gamma website by clicking HERE. Home Tour tickets are $20 purchased in advance (remember, we have them at MAI), or $25 at the door.
Thanks to all of our customers and friends who came to this year's Holiday Market, "Gifts & Guilty Little Treasures." This truly was one of our most exciting events, and it was fun to hear it said over and over, "This is just like a giant party!"
Here, just for fun, are a few faces in the crowd…
Oohs and ahhs were heard, especially when winners' names were called throughout the day. Look who won MAI gift certificates:
As one of our gift certificate winners above remarked, "You never know what you'll find at MAI, but what you find will be different and wonderful." Come see what YOU can find at MAI… soon.
All roads lead to MAI around this time of year for our annual Holiday Market, "Gifts and Guilty Little Treasures." We hope to see YOU as we celebrate the season in all 3 buildings of MAI…
Some may call this look rustic elegance… we simply call it beautiful! Here are some beautiful things that we found at MAI today…
Mirror, mirror on the wall… This large 18th c. Italian boiserie trumeau is in Building 2.
Painted, shiny, antique, new… we're loving how our designers and dealers are mixing it up these days!
Modern art with gold frames, rough textured lamps and a carved wood bull that the dealer has named JJ ("Go Texans!").
Come see what MAI has in store for you today!
MAI does windows! Our front windows, that is, which have long been favorites of customers and friendly drive-by's.
Just recently, the large front windows at Building 1 were staged by dealers Gretchen Gardener and Jack Watson, of Trove Antiques & Interiors at MAI. We think you'll love their inspiration…
At Building 2 our Designing Windows series continues, this month featuring dealer Cristopher Worthland of Cristopher Worthland Interiors.
Come see our windows, visit our stores, and catch the excitement that is MAI! We'll be happy to see you.
Thanks to the Houston Chronicle  for mentioning MAI as a shopping destination in Houston! Sunday, September 28 edition's special insert, Discover Houston, lists our Memorial-area store along with CityCentre, Memorial City Mall, and Town & Country Village. If YOU are new to Houston, or just haven't yet made it to MAI/Memorial Antiques & Interiors, please come in soon. We would love to meet you!
Shopping MAI is like shopping Round Top… all the inspiration and selection, BUT we are open all year long, without the lines, the admission fees, or worrying about the weather!
That being said, if you just can't resist the twice-a-year thrill-of-the-hunt in the beautiful Texas countryside, here's where to find MAI dealers selling their wares:
M A R B U R G E R   F A R M
Beginning this Tuesday, September 30, and running through Saturday, October 4, find dealers Faded Rose Antiques in Tent C; Eclectic Architecturals in Tent D; and Mary Sue Key in Tent D as well. For more information about this premier show, click here.
B L U E   H I L L S
This popular show runs through Saturday, October 4. Brocante French Antiques and Reworks can be found here. For more information on this venue, please click here.
A R B O R   A N T I Q U E S
Selling now through the 4th of October, you can't miss the white tents of Arbor. Find Susan Horne Antiques in Tent D, and find out more about the show by clicking here now.
W A R R E N T O N
Sometimes known as "the fields," the little town of Warrenton hosts vendors such as our dealer Old Good Things, who travels all the way from New York and Pennsylvania for the show. Warrenton's vendors sell through Sunday, October 5. Learn more by clicking here.
Remember, when Round Top is over, you can always count on Memorial Antiques & Interiors, seven days a week, 52 weeks a year.
And that is nice to know!
Cruising MAI's aisles is a favorite pastime for many of our friends (and our dealers, too), so we thought you would like to see what's on our aisles, wherever you are!
Loving color…  or not so much? Accessories to add color and beautiful antiques to treasure are on every aisle in Buildings 1 and 2.
Does fall weather bring out the rustic in you? Fall looks have arrived at MAI. From rustic to elegant…
More classic looks like these can be found at MAI.
This large painted table found in Lyon, France, will accommodate dinner guests this fall. These whitewashed side tables can update a guest room for your over-nighters.
If you haven't viewed our site's other pages, full of available inventory, we hope you'll do so now!